services & accommodations
The following are just some of the assisted living services and accommodations we offer across the Greater New Orleans area, including Metairie, Lakeview, and Jefferson:
Private and semi-private rooms
Room furnishings provided if personal belongings are not preferred
24 hour supervision and care
Daily Music Therapy Activities
Aromatherapy – Read: Aromatherapy To Care For The Elderly (Customized for Seniors)
Dressing and grooming assistance –

 Hairdresser available upon request

Replacement bed and bath linens provided
Laundry service
Bathing assistance

 

Activities and entertainment
All meals and snacks
Ambulation / transferring supervision
Housekeeping
Home health, hospice & therapy agencies may provide services at all locations
Spiritual services
Medication assistance & administration by Metro MedPass

Routine podiatry visits available

Physician and nurse practitioner house calls available
We offer assisted living services in the Metairie area in a true residence that large operations can only hope to emulate. All caregivers are trained in dementia care and receive background checks. Every Peristyle Residence is protected by an automatic sprinkler system and monitored security and fire system.
Peristyle Residences team of professional caregivers includes a Registered Nurse who serves as our Wellness Coordinator, a registered nurse who manages Medication Administration, Music Therapy Department, an Program Director, and each home is served by a dedicated House Manager and a caring team of CNAs. Our caregivers are trained to serve residents with Alzheimer's and related dementia care needs across the Greater New Orleans area, including Metairie, Lakeview, and Jefferson.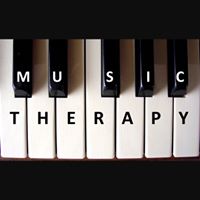 The Importance of Music Therapy - by Becca Stone, MT-BC, Board Certified Music Therapist, Peristyle Residences
For individuals with cognitive impairments, they may feel as if their mind is going, as it becomes more difficult to navigate their daily world. Research has shown that the use of music as an interactive, therapeutic tool, not only exercises the mind, but also allows individuals the opportunity to meaningfully engage with those around them. Music therapy is a clinical, evidence-based treatment in which music is used to address a series of individualized, non-musical goals. Music therapy interventions can be designed to increase positive socialization, increase self-esteem, manage pain and stress, and provide a reassuring space for emotional expression. Music therapy also provides emotional support for residents and their families to connect and offer a means for creative thinking. The songs used in a group are generally ones that the residents recognize that evoke responses due to familiarity and feelings of comfort. Music is a universal, nonthreatening experience, in which unique and beneficial results are possible.