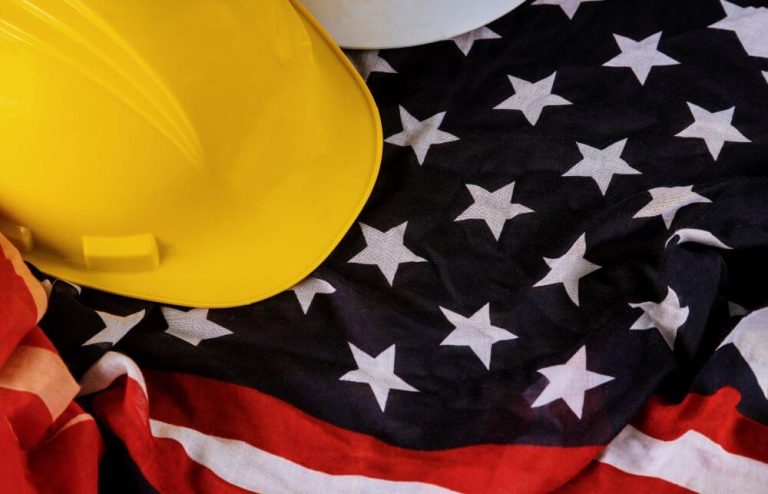 On this particular day, we pay tribute to those who have worked tirelessly to provide for themselves and their families. From factory workers and construction crews to teachers and healthcare professionals, every occupation plays a vital role in shaping our communities. Labor Day also serves as a reminder of our progress in labor rights and workplace conditions. It is an opportunity to reflect on the sacrifices made by those who fought for fair wages, reasonable working hours, and safe environments.
We love our great state of Louisiana! With a rich history of dedicated workers helping to form our great nation, we pay tribute to those before us by providing a brief history of crucial Louisiana economy sectors. We hope you enjoy reading this article as much as we loved writing it!
Louisiana Crude Oil Production
In 1540, Hernando DeSoto discovered the oil in Louisiana. Early explorers called the oil "stone pitch" and used it to seal their ships. Since the initial drilling of the first well in Louisiana, over 220,000 wells have been drilled. The oil industry supplies approximately 80 billion dollars annually to the Louisiana economy. It also provides approximately 250,000 jobs and 14.5 billion dollars in wages to in-state workers, according to the Louisiana Mid-Continent Oil and Gas Association. The potential for growth remains immense within the oil and gas sector on the gulf coast, even as we move forward into the future of green and renewable energy. 
The Second Largest Seafood Industry in America
Louisiana's reputation as a seafood-producing and consuming state is incomparable. Commercial and recreational saltwater fishing in Louisiana's coastal waters has long been the best in the United States. The fisheries of Louisiana are a vital part of the state's economy, providing jobs, income, and tax revenue. In fact, one out of every 70 jobs in Louisiana is related to the seafood industry, according to Louisiana Seafood. Many of these jobs are family-owned and operated companies that have worked for generations to bring the finest seafood to the world's tables. Louisiana's thriving commercial seafood industry consists of the catching and selling crab, shrimp, oysters, crawfish, redfish, and saltwater finfish. As the nation's second-largest seafood supplier, Louisiana provides an incredible array of superior-quality seafood to restaurants and homes nationwide.  
Farming, Agriculture, and Forestry
For most of its history, Louisiana's primary industry was agriculture, specifically cotton and sugarcane. It would be remiss not to mention the dark side of agriculture in Louisiana during slavery. However, as civil rights progressed, so has agriculture in Louisiana. According to the United States Department of Agriculture, soybeans are now the top-producing plant in Louisiana, followed by corn, rice, cotton, hay, and alfalfa. Also, per the Department of Agriculture and Forestry, farm and forest industries contribute $11.7 billion annually to the state's economy. Interestingly, Louisiana is among the top timber producers in the country. Most of the state's trees are pines, harvested primarily for making wood pulp and plywood.  
The Best Musicians In The Nation 
At the heart of Louisiana's musical heritage lies a fusion of influences, from swamp blues to Dixieland Jazz to Cajun and Creole folk songs. Whether it's the lively zydeco tunes that make you want to dance or the mournful wails of a blues guitar that touch your soul, Louisiana music captures emotions like no other. Louisiana's music industry is a billion-dollar industry, especially in New Orleans. From New Orleans' iconic French Quarter to Baton Rouge's juke joints, live music fills every corner of this vibrant state. Festivals like Jazz Fest and Mardi Gras create commerce for musicians, restaurants, bars, and hotels—the entire state benefits from its rich, historical music culture. 
Conclusion 
Labor Day is unfortunately overlooked as a top American Holiday. Most people consider the holiday simply a day off to grill and chill. However, when you evaluate the meaning of Labor Day in the historical context of an evolving American workforce, it's easy to see why its meaning is profound. Labor Day honors the contributions of generations of workers who came before us. It represents a better future for worker rights, workplace equality, prevention of exploitation, and fair pay. Labor Day is a time to reflect on American progress in building a workforce we should be proud of. And for that, we hope you take a moment of appreciation and gratitude this Labor Day while you eat a burger or brat and enjoy the last month of summer.