Picture this: your father is in his 80's and currently lives by himself. For the most part, he's relatively independent and can perform nearly all activities of daily living independently. However, in recent months, his health has begun to deteriorate. He might need help with day-to-day tasks pretty soon, but you don't live nearby. In fact, you live in a different state altogether.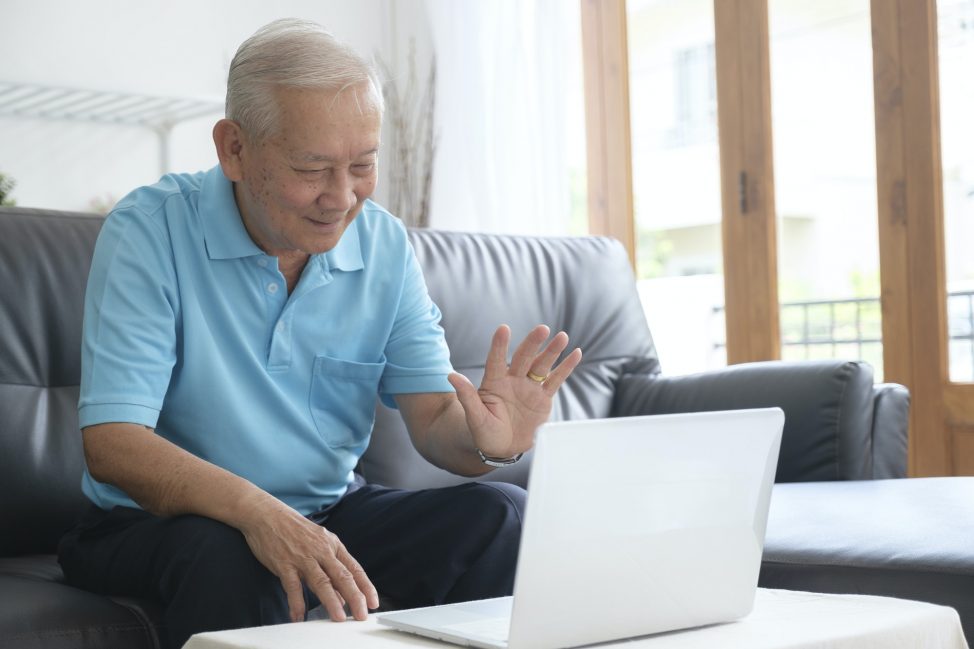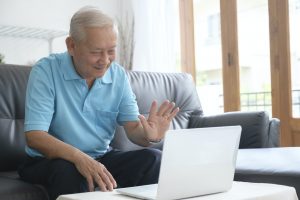 Does this scenario sound familiar? The reality is that up to 15 percent of family caregivers in the United States do not live close to aging loved ones. So, what does this mean for seniors that need help from their kids or grandchildren? Below are helpful tips on caring for an aging loved one from a distance. Peristyle Residences has eight beautiful residential care homes in greater New Orleans. Please contact us to schedule a tour of our assisted living and memory care homes today. 
Evaluate How You Can Help Aging Seniors 
Even if you live a few hundred miles away from elderly parents or grandparents, it's still possible to offer them the support they need. It might not be the physical, in-person support that puts your mind at ease, but it's still support. Your next step is to evaluate what you actually can do.
Think about your strengths, i.e., are you good with managing finances? Do you have experience in handling medical care? Are you an organized person? Do you have friends or other family members that you can turn to for help?
One thing you can do immediately is the family communicator's role. This will ensure everyone is on the same page and well-informed. Tasks you can perform include finding local resources for in-home care, senior living options, transportation, and medical assistance. 
In other words, you can build a system of resources from afar and ensure that all those moving parts fall into place as they should. You can also offer emotional, mental, and spiritual support. 
Consider Alternative Living Arrangements 
In some cases, your loved one's health might not allow them to live alone. They might need to be in a senior living community to accommodate their healthcare needs. You'll have to research assisted living facilities to ensure they offer the services to meet their needs/medical care. 
Several questions you will want when interviewing senior living communities include:
What activities of daily living do you help with?

What medical services do you provide?

Do you have a secured memory care unit?

What level of care do you offer? 

How do you communicate with families?

Are there any hidden fees?

What is your Covid-19 protocol? 
Call a Family Meeting and Discuss Options 
The responsibility of long-distance caregiving doesn't have to fall squarely on your shoulders. If there's one thing to remember about remote elderly care, it's a team effort. Whether you meet in person, over Zoom, FaceTime, or a phone call, it's essential to call a family meeting to discuss your caregiving options. It also gives you a chance to discuss who will take on which responsibility and develop an actionable plan to meet the needs of your aging loved one. 
This action plan should accommodate everyone's financial situation, capabilities, skills, schedules, and family responsibilities. You can come to a prearranged agreement on different duties among family members by calling a family meeting. This way, there's no room for confusion, resentment, or burnout. 
Pre-Plan Your Visits 
While it's not always easy planning travel in advance (especially in today's world), pre-planning your visits can help put your mind at ease and your loved one. As a caregiver, whether you're the primary carer or share the load among family, it's imperative that you see your loved one in person from time to time. You want to divide the year among family members and plan out who will visit and when.  This way, you have the peace of mind that your loved one is not entirely alone for months. It also gives you a chance to check in on the level of care they're receiving from an in-person perspective. 
Be Vigilant About Communication
To stay on top of your loved one's care, it's vital you know what's going on as much as possible. While it's not always possible to stay up to date with every minute detail of their care, you should know the bigger picture at all times. Schedule conference calls or Zoom meetings with your loved one's primary caregivers, i.e., doctors, nurses, in-home caregivers, or staff at an assisted living home. This way, you can get regular, up-to-date information on their health and make informed decisions where necessary. 
Always Have an Emergency Plan of Action
It's not always easy to plan for accidents and emergencies, especially if your loved one is frail or ill. That's why it's so important to discuss an emergency plan of action among family members openly and with your loved one. Ideally, this is a plan you can implement at short notice. You might not be available at the drop of a hat, especially from a distance. So, include a support network of people you can rely on in accidents or emergencies. Ensure you outline the agreed-upon roles, responsibilities, and duties beforehand. 
Peristyle Residences: Reliable Caregiving for Boomers 
Are you looking for assisted living support in Louisiana? At Peristyle Residences, we offer a range of services such as assisted living care, respite care, and memory care in greater New Orleans. We pride ourselves on providing families peace of mind that their loved ones are in the best hands. Learn more about our services and accommodation today. With eight beautiful residential care homes, we are looking forward to meeting you and your family.