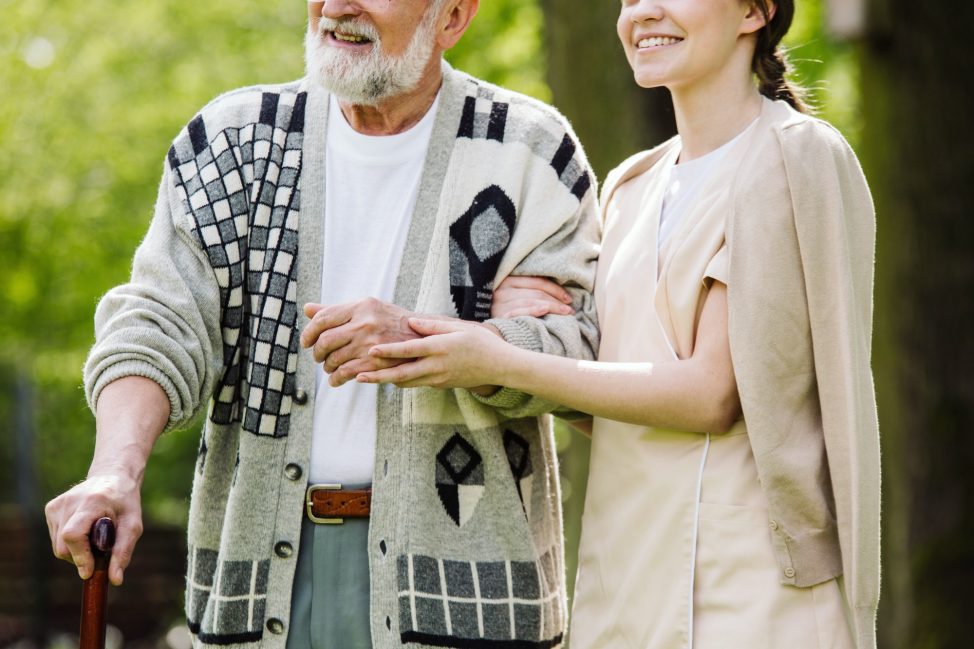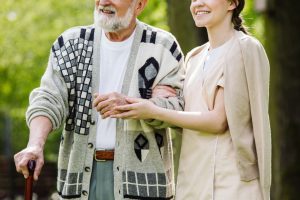 If you're new to the healthcare industry or looking for a change of pace, becoming a caregiver in senior care may be the stable, enriching career you're looking for. Here are some of the benefits of being a caregiver in an assisted living community and why potential caregivers in Louisiana should consider working at Peristyle Residences. To apply with Peristyle Residence, please visit our Careers Page. 
Job Stability – Growth of Our Senior Population
The United States Census Bureau predicts that there will be more seniors than children in the US by 2035. Thus, your talents will be in demand in the senior care industry for decades to come. While many seniors rely on younger family members for help, the growth of America's aging population shows that there may be more seniors in the future with no relatives to rely on. This will inevitably lead to an increased need for people dedicated to senior care, especially caregivers. 
Senior Care Is a Fantastic Career for Compassionate People
Every subsection of healthcare relies on compassionate professionals, but compassion is at the heart of the industry in senior care. Every task is about directly helping a vulnerable member of society. Exuding warmth and care is not just a soft skill for caregivers — it is an enriching and potentially life-saving trait. According to the CDC, active and socially-engaged seniors are less likely to develop dementia and mental health issues. Furthermore, when attentive caregivers surround seniors, they are less likely to suffer heart failure or require intense medical treatment. Your compassion as a caregiver could be a lifeline for the seniors you work with.
Caregiving Provides a Sense of Purpose and Progress
Perhaps the most rewarding aspect of working in senior care is the ability to develop meaningful and, sometimes, long-lasting relationships. On a personal and professional level, your residents need you to complete daily living activities, progress through therapy, and provide emotional support. You will watch residents conquer physical and emotional limitations. You will witness and help socially isolated seniors make new friends with their fellow residents. You will be able to care for an aging adult and act as a support system, especially if their family members live in another state.  Watching a struggling senior find purpose in their later years, sometimes through an activity or connection they never thought was possible, is an inspiring moment to share. These are just one of the many perks of having a career in senior care.
Flexible Hours
Senior care is not always your typical 9 to 5 job. The flexibility available in the senior healthcare field can be a huge advantage. Because care is usually needed around the clock, if you need to change your established day schedule, there is a good chance you can pick up evening hours. The best place for flexibility is likely to be an assisted living community because its residents often need the most help across many hours. During the day, residents need help with daily tasks, medication, trips to medical offices, and meals. At night, you might be monitoring seniors recovering from surgery or tending to residents requiring memory care. No matter the shift, your care will always be appreciated, and your compassion will be vital to offering residents the highest quality of life.
Caregivers Have Many Important Responsibilities 
The term "caregiver" is relatively broad, and the position entails a wide range of responsibilities. Depending on the residents' needs or even the time of day, you might:
Administer wound care.

Help residents with bathing, hygiene and other

activities of daily living

.

Be a mealtime companion.

Assist in transfers.

Help medical staff administer and monitor medication.

Prepare meals and snacks.

Play games and socialize with residents.
Being a caregiver in an assisted living community is the perfect match for people who enjoy dynamic roles. While many residents love and benefit from routines, every day is a little bit different for caregivers. Being a caregiver is an excellent option if you can quickly adapt to changing environments and feel comfortable with many responsibilities.
Why Be a Caregiver at Peristyle Residences
While we have spoken broadly about senior care, if you are looking for a locally owned and operated senior care provider in New Orleans, Louisiana, Peristyle Residences could be your next career move. Let's explore why.
We Maintain Multiple Home Like Residences
Residents and caregivers alike appreciate the small, intimate setting of our eight New Orleans residential care homes. Each of our homes has modern kitchens, spacious living rooms, cozy bedrooms, and sunny lawns for outdoor activities. Our communities are surrounded by quiet, family-friendly neighborhoods and are considered safe working environments. 
Our Approach to Senior Care Is Holistic
Our assisted living communities feature music therapy programs, spiritual services, talented cooks that make senior nutrition a delicious experience, and skilled medical professionals. We are equally committed to the emotional health of our residents as we are to their physical health.
We Partner With LSU For Continuous Learning Opportunities
In 2017, we joined forces with the LSUHSC School of Nursing to give their students an opportunity to get guided, hands-on training in the field of senior care. While students can learn about physical assessments, activity scheduling, and other facets of life as a caregiver, our residents benefit from having more friendly, helpful people to interact with.
Our Reputation for Stellar Senior Care Spans More Than 30 Years
Across multiple locations, our assisted living operators have over 30 years of experience. In that time, we have positively integrated feedback from our staff, residents, and community. Because of our passion and expertise, coupled with constant improvement based on being open to feedback, we have become a trusted name in senior care around Louisiana.
Is Working With Seniors Right For You?
We hope this article helped share why the senior care field might be perfect for you. Not only is it a rapidly growing industry, but it offers flexibility and the opportunity to make a difference in peoples' lives truly. If this flexible, fulfilling career seems right for you, apply to be a senior care caregiver in Louisiana through our simple online application page. Feel free to contact us with any questions. We are more than excited to add more talented patient caregivers to our team.